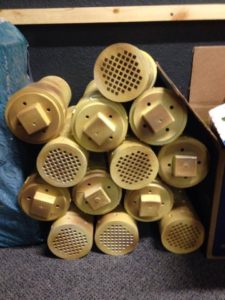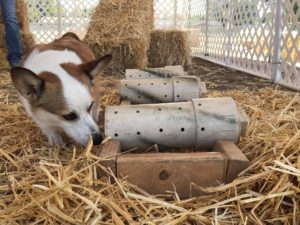 Regulation Barn Hunt Association Rat Tubes as per most recent BHA rules.
(I am a BHA Judge.)
New, never used.
Painted and ready for trials or practice!
$37.99 per tube plus shipping
Discounts available for purchases of 12+ tubes.
Ships from Colorado, although I do a lot of traveling for dog sports (Indianapolis for NAFA Flyball Nationals, Florida for AKC Agility Invitationals, etc) and it's possible I could meet up on the road. Local pick-up is also an option.
Email Jen@RockyMountainRatters.com and let me know quantity and your full shipping address for shipping quotes.  Tubes are bulky and heavy!  Examples of past shipping fees – $80 for 12 tubes and $25 for 3 tubes.
I am a registered business with the State of Colorado and City of Westminster.  Payments can be made via PayPal under "goods & services" with buyer protection.